​

Facebook is a well-oiled social media machine serving 8 billion video views a day from 500 million people.  T

he average American adult spends 25% of their time on either Facebook or Instagram.
Facebook Pages are already the mobile solution for millions of businesses , but unfortunately, many businesses have still not made the shift to mobile.
I am about to share with you, a few businesses that understand the importance of strengthening their brand on Facebook and how to use Facebook Ads to locate their ideal client, boost sales and their overall business growth.
​TYME
TYME sells a hairstyling tool with a unique design.  They wanted to demonstrate their step by step progression, so they used a carousel ad featuring 5 images. By using the ads TYME, increased sales by 3X's with a 7X's return on ad spend.
Tough Mudder
Tough Mudder used FB ads to generate registrations for its events and increase awareness of its organization, in 2 yrs time; they increased sales by 24X's and 5-10X's return on ad spend
Claudia Pavlovich
Claudia Pavlovich, a Mexican politician used On-target messaging to influence voters – she was able to reach 1.1 million, which received 3.2 million post engagements, resulting in 71K more votes than her opponent.
IKEA
IKEA, the Swedish furniture retailer turned a $35,000 investment into $2 million in sales.
 iTriage
After 20 years in the emergency room, 2 ER doctors started iTriage,a mobile application to inform and empower patients within the healthcare system.
Before using Facebook Ads, they had trouble reaching their audience, spending lots of money and not able to target their specific demographics.
After four months of using Facebook Ads for this hard-to-reach audience; apps have been downloaded by 350,000 users.
Sudara
And last but not least, Sudara, Clothes for a cause, at-risk women in India are given opportunities to learn new skills, create clothing and earn incomes.  Using Facebook ads to promote their clothing line, resulted in a 44% decrease in ad spend and a 10% increase in sales with a 53% decrease in cost per acquisition.
There are literally hundreds of thousands of businesses using Facebook ads properly:
As you can see, it does not matter the type of industry
If you own a brick and mortar business or an online business
Whether you're a solo entrepreneur or a large corporation
Regardless if you are in a remote location or you office in a big city.
Incorporating Facebook Ads into your marketing is
More effective than most owners realize.
Most the businesses and smart marketers I know
Run all their ads on:  Facebook, Twitter or Instagram.
Most the businesses and smart marketers I know run MOST their ads in:  Facebook, Google+, Twitter, or Instagram.
Like your business, there are many levels of art, skill and knowledge. Not all marketers can run ads successfully. 
Your target audience is out there and we will help them find you!
All I need to know…are you ready?
​​It would be my pleasure to work with you.
​My Best,
Leslie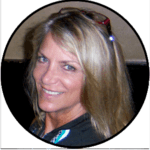 P.S.  Have you seen What Does It Mean To Have a Mobile-Friendly Site?