What to Consider When Choosing a
Digital Marketing Agency
Whether you're new to the digital marketing industry or not familiar with all things digital, oftentimes it is difficult to know where to start when choosing a digital agency.
Many agencies claim to be 'specialist' and in reality, they pretty much offer the same services. The right agency for your business will depend on your individual needs and requirements.
Here are things to consider when choosing a digital marketing agency.
Past Experience
One important thing to consider is how long the agency has been in business. Digital agencies spring up every day, so they are new to the industry, and a majority of them outsource everything. If this is the case, you should consider their background and experience to ensure the key person you will work with knows every aspect of digital marketing to help your business achieve success.
Their Location
Location is the least important. When working with a digital marketing agency everything is accomplished via phone calls or emails, and when it's time to look over materials together, this is done via Zoom or Uber Conference; face to face and screen share. Both parties save productivity time, added expenses, and there is no need to travel.
Clients
An important consideration is the size of the agency's client base. Good agencies will have a cap on the number of clients they may take on, at a given time. To maintain a high-quality standard it's difficult to achieve when an agency has too many clients. When looking for a digital marketing company, it's okay to ask what their have a policy limiting their client base.
Website
When you order items or technology the brand is an important factor when considering a purchase. The same rule applies when choosing an agency. Check out their website, is it nicely designed and easy to navigate. Does their content make sense, or is it filled with agency-jargon that doesn't explain it in laymans terms? Do they use professional images, info-graphics, and content to address most of your questions? Near the bottom of each page, you should see a "Call To Action" (CTA). A CTA is to gather potential clients' names & emails. Having CTA's shows they have a solid strategy and will likely suggest doing the same for your website.
Techniques
A good agency will share some of the techniques they propose to do for your business; listen carefully. Do the techniques described seem relevant to your goals?
Example: if you're wanting blogs written for your site (fresh blog content is what keeps new clients coming to your site), and if the agency proposes articles to be written with anything less than 1200- words, they are not the right agency for you.
Years ago, 300 – 700 words were the norm, which is no longer sufficient. With over 600 million blogs in the world, to have a successful blog, you must post consistent content, with the right keywords, and a mix of the following formats:
To learn how others generate income from blogging and the amounts that are being made, click here.
Core Services
Check out the core services the agency offers and if they relate to your needs. Did they recommend several options based on your budget? How long have they offered these services? If an agency has recently started offering video editing, their processes and strategies in place to move at a faster rate.
Pricing
Price is always a factor when choosing an agency for your business. It's also worth considering their billing/ payment process. With digital marketing, there are four fee structures.
Market Immersion charges a monthly retainer fee for top-quality work. These fees cover things like: the time, effort, skill to create each piece, the tools, materials, monthly subscriptions, and any other fees associated with the project.
Business Proposal Suggestions
Last but not least, consider what the agency is suggesting for your business and why. Are they attempting to meet your expectations? Have they taken the time to know you and your business before proposing options? If not, this suggests they're offering a general proposal that will not be customized for your business to achieve your objectives.
Mistakes to Avoid When Choosing
a Digital Marketing Agency
Low-Cost Services
Low-cost digital marketing services can break your budget overtime. When searching for good digital marketing business, selecting one based on cost can be detrimental to your business in time. Price may be an issue for some, but a cheaper priced marketing agency will most likely damage your brand in the eyes of consumers. The quality of work must meet certain standards and a reputable agency will enhance your brands perception. It's equally as important to establish a high ranking site, something a lower cost agency will not do. Hiring an agency based on knowledge and ability will help you succeed at a better rate, rather than basing your decision on price.
Know Your Marketing Budget
Every business should know their annual marketing budget. Consider what percentage of your budget to set aside for digital marketing. Web Design is a one-time cost, whereas other digital marketing services are set up as a retainer basis, a recurring monthly fee. Running ads on social platforms increases your brand's visibility. To keep from overspending we recommend establishing a "not to exceed" amount for your ad spend, which is separate from other marketing fees, including a monthly retainer.
Not Hiring a Full-Service Digital Agency
Many digital marketing agencies offer many services yet they may only specialize in one or two services, like web design and or SEO, as these two are essential together. However, there are many other facets of digital marketing and they fit together like puzzle pieces. The problem with hiring separate people or businesses to each piece, they will not work in unison as they should. Conversely, when you hire an agency that specializes is a few and outsources the rest; they do not have the knowledge or experience to ensure all areas will work together as they should.
Having a Clear Goal Before Talking to a Digital Marketing Business
The clearer your marketing goals reaching out to a digital marketing professional, the more will be accomplished. You are not expected to know the terminology or even what procedures are needed. A good digital marketing professional will need to know your end goals, your budget, and probe, even more, to make certain they understand. There are several ways to accomplish your goals; a good agency will achieve them.
Have Appointed People in Place
The agency you work with will need your schedule of events. You must provide them with a business calendar complete with all things happening within your business and the names of people or other businesses involved. This knowledge will help with various pieces of your digital marketing, from potential blog posts to social media marketing, to connecting and sharing or asking for content or gathering images. Without this knowledge, your digital marketing professional has no way of knowing what and when to include this important data.
Not Thoroughly Looking Over the Agency's Website and Social Networks
A digital marketing business should have a nice website complete with testimonials, explaining in detail all aspects of their work. The language, images, videos, and content on their website will give you a clear indication of the caliber of work they do. If they cannot articulate or clearly describe what they do, that's a good indication they cannot provide that work for you either.
Google PPC ads are the most steady, stable, and predictable way to get targeted clients 24/ 7/ 365 days a year. Those who say they don't work are simply not doing it correcly. They can be very tricky and every small detail will alter the outcome. For the right products/services, Google is unmatched! Google ads can be an asset for your business.
Facebook Ads are powerful! We put your ad in front of your precise audience and no one else, in the right location, we get likes, comments and shares. Don't boost posts; they are not as affective as a true ad. It takes time to dial in your precise audiience, but it works like a charm! Millions of businesses of every size use Facebook Ads because they work.
Your email list is the holy grail of your business! When used correctly, your list can doulbe, triple, or quadruple your ROI. Growing your list will increase your company sales with no sales staff. Some businesses make thousands to millions every single month from their email marketing alone. Advertise your events, gain targeted leads, and convert to sales!
Search Engine Optimization improves user experience, it helps you rank higher on Google, it increases trust in your brand, people find you on Google, puts you ahead of your competition, higher positions on Google make more sales, it improved your organic position. Our clients love to start with PPC, once their cashflow increases, add in SEO.
Our website designs have more functions than just looking cool! They are designed to turn visitors to leads and with the right email marketing system in place; convert the leads to new clients and sales! Our team continually monitors and improves your sites health, while refreshing it with keywords for optimal position and better Google ranking.
A video is 50 times more likely to appear on the first page of search results than text and images. People spend 3 times longer on a page or post with video. Google gives priority to unique, multimedia rich content, search results. Videos help viewers understand your content with clearly. Using video is more powerful with greater benefits.
Whether you own a brick and mortar or an online business, you want to be found quickly and easily on the internet. We set your business on all citations that are best for your industry. Once completed, we add your business to hundreds more. Each entry makes you that much easier to be found, not to mention it acts as combustion fuel for the search engines.
Studies have proven, qualifying a lead in ten minutes or less increases the percentages of securing your client and closing a deal. After ten minutes the odds decrease 400% and the longer your potential client has to wait for a follow up call, your success rate continues to decrease. More about #'s and frequency of attempts on our "Follow-up page".
All types and sizes of businesses benefit from ordering custom shirts and pop-sockets to order directly from Amazon. There's no need to inventory, no loss, damage, or theft, no over ordering of sizes or colors, there are no minimum orders, pay for one or one hundred. Give people the link let them order their own. Just send your logo, select five shirt colors.
---
We Truly Enjoy Helping Businesses

Prosper!
Professional Freelance Writer
"Leslie is truly gifted and a master of digital advertising, what is most inspiring about her is her desire to always make others around her feel great.
She brings out the best in others while giving the best of herself".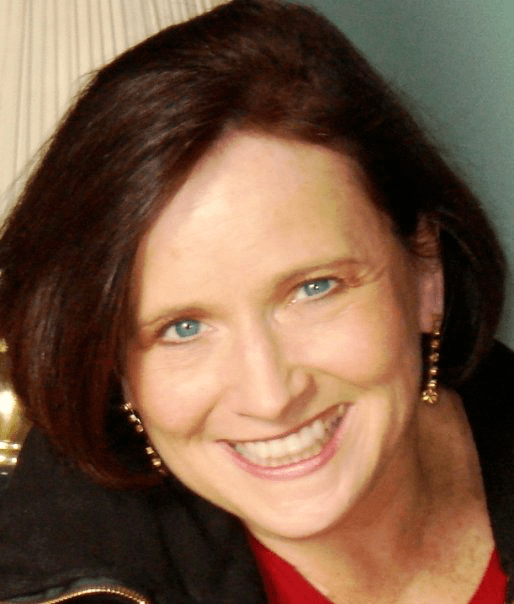 Ann Butenas
Writer / Speaker
Mr. Doggity BBQ Foods
"Leslie is a dynamic professional, leader, facilitator and collaborator.
She gets things done!"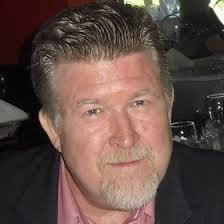 Duane A Daugherty
Business Owner/ Public Speaker
Business Owner
"Leslie is one of the best leaders I have ever been associated with.
Her true business spirit is what you want when running a business.
I highly recommend Leslie for digitizing your business!"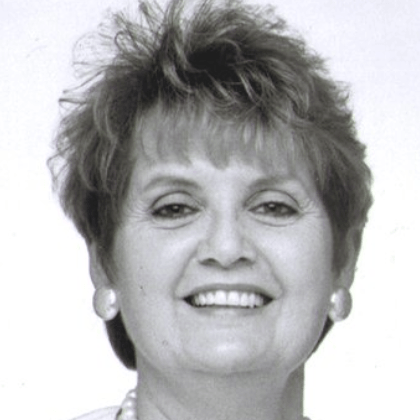 Carolyn Caniglia
TLC Greetings, Inc
Let's Chat About Your Business...
We are genuinely excited about helping businesses succeed!

We examine your online status, identify areas that are not working and get them primed for growth using expert techniques and custom strategies!

We're friendly and flexible...so let's have a chat!