If you own a business, we want to make sure you receive the latest 
~tips for your Facebook business page~
At Market Immersion, we like to share new tips and techniques with business owners and entrepreneurs. After all, we know the importance of remaining on top of changes.  In business, time is of the essence.
When we find ways to save time, aggravation, and revenue, you can count on us to share it right here, with you!  Even subtle changes can make a big difference in your bottom line.
Often, we are too slow to recognize how much and in what ways we can assist each other  through sharing expertise and knowledge.  ~ Owen Arthur ~
It's literally impossible to know it all, so feel free to share what you know or have learned with us too.
If you would like to write an original blog post to be submitted on this site- please send it along with a suitable photo (approximately 800 x 450 pixels) , along with your site's URL, and we will most likely it will be posted! 
We only ask that you include a link on your site to your article. 
For those with a Facebook Fan Page or Business Page (same thing), check out this video to make sure you know these simple tips.  Every little bit helps!
Keeping knowledge erodes power.  Sharing is the fuel for your growth.  As you learn, pass it on!
We hope you got something from these tips for your Facebook business page~
Thanks for visiting, come back to see us soon!  
Leslie : )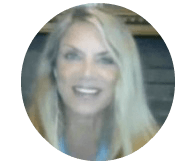 tips for your Facebook business page~
Category: Blog, Facebook business pages
Leslie is by nature entrepreneurial. When she was 21, she opened and operated a dance studio. In 1984, she became both a scuba instructor and a licensed pilot. In 1993, she earned multi-engine, instrument and commercial pilot's licenses. Her wish for others; "Remain true to yourself and never lose sight of your dreams. Make steps each day toward your goals, never give up; you will make it!" Current interests: scuba diving, golf, snow skiing, travel, cooking, gardening, reading, learning and sharing. Leslie truly enjoys exploring life's possibilities with others, and often recognizes skills in others that they did not know they possessed. She encourages everyone to follow their passions and live out their dreams. She greatly enjoys learning about and supporting others' plans and ideas.