Facebook Ads Work for Any Type or Size Business

See how....
The Power of Facebook Ads
Businesses advertising on Facebook are making huge ROI's...continuously!
To create successful Facebook and Instagram advertising campaigns, it's wise to study what the larger brands have one to gain such massive success.

It's easy to see how ads have helped businesses grow and prosper the past five years. The number of businesses using Facebook ads have quadrupled! And why? Because they are making a very nice ROI; and every intelligent business person continues what's profitable!

As of the first quarter of 2018, Facebook had 2.23 billion active monthly users.
If you haven't been using this powerful platform to engage with your audience, you are truly missing out. This is a huge opportunity for business owners to capitalize on Facebook's marketing opportunities.

People get on Facebook to catch up with friends and family, to look at and share photos. Yet, when they see something that fascinates them, they like it, comment on it and share it. Smart marketers take these actions into consideration before crafting good ads.
Those with little to no success with Facebook Ads; have not mastered the many nuances of setting up ads. Many businesses and marketers gave up on Facebook years ago. They say Facebook Ads don't work for their business. The fact is...they work for any business.

Thousands of your potential clients spend hours on Facebook every day.

Our goal is to create fun and interesting content that will resonate with your potential clients. We are not trying to make the sale happen here and now. We get them into your email database and nurture them into becoming a long term client.

When we make posts /videos informative and enjoyable; your audience will comment and share. Every time a post is shared, your results increase and your ad costs decrease.

Through many trials, we have discovered that 30 second videos work best in certain situations! Facebook advertisers are on the rise with ad revenue up 50% at $11.8 billion.

If you are ready to begin we are too!
Freelance Artist
"The best words to describe Leslie: Personable, professional, knowledgeable. She knows her stuff! Because she is very friendly, she will immediately put you at ease as she helps you market your business she teaches many helpful techniques. I highly recommend working with Leslie, it's a pleasurable experience!"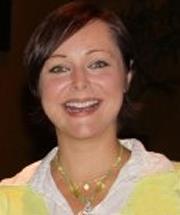 Erin Carter
Author / Artist
Business Owner
"Leslie has given us the know-how and confidence to get our new business off to a great start. Being part of her organization has taught us, in a very short time, what we might not have learned otherwise. "Market Immersion" will help you get your business going with a boom!"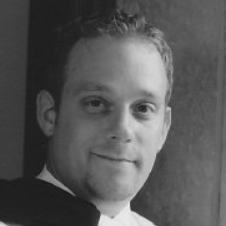 Jim MacAuley
Professional Ballroom Dancer
Business Owner
"I am thrilled to be part of Market Immersion! Finally, someone that doesn't oversell their skills, if anything she over delivers! She encourages you to learn and be involved (only to the point of understanding) in the process. Leslie focuses on the places in your marketing that best help your business grow. She will let you know which type of ads are best suited for your business goals; it's working!"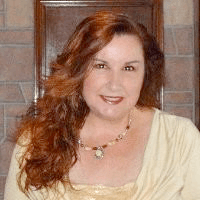 Patty Kubitzki
Founder / Owner

We Are Prepared to Craft Your Facebook Ad


We leverage the power of Facebook Ads to amplify your reach, increase
qualified leads, and to stay ahead of your competition.