Google PPC
Pay Per Click Ads
EVERY
SECOND
THERE ARE
69,513
SEARCHES

ON GOOGLE!
6 BILLION

SEARCHES EVERY DAY!
PEOPLE GO TO GOOGLE FOR 2 REASONS:
Guess which group we target...
---
Google Ads Work Like Clockwork
Pay Per Click Ads
If you have not had a good experience with Google Ads in the past, or you did not get the ROI you hoped for; that is about to change.
There are many nuisances when it comes to running ads - when you know how to utilize them; your prospects become leads, and gaining new clients is as easy as flipping a switch.
Of course it costs to run them, but the returns are well worth the ad spend. Every savvy business owner knows, that the more you spend the more you make.
It's important to know which keywords to go after and which ones to grow into. This is another area where some marketers make mistakes. Different keywords demand different strategies. Get the right keywords in place and everything that follows will become much easier. Yet, fail to understand when and where to use keywords; and your ad spend will tank, guaranteed!
If you can spend just one penny more than your competitors to buy clicks; eventually you will be in the number one position!
If you can't be the big fish in a big pond , then be a big fish in a little pond, you will soon be swimming and competing with the sharks.
We find areas where the competition is less so we may dominate; then we chisel our way into overlooked places and maximize our exposure.
In addition to our insider marketing tactic; we have created our very own proprietary software that is not available for purchase; nor can any marketers gain access.
We use a wider span of keywords, and structure them in a unique fashion, we use a much larger quantity and our ads are more precise and relevant; they are simply untouchable by all competitors.
Like every business owner; you must pay to play; we mean place ads! But the ROI is phenomenal and well worth your investment!
Personal Trainer
"I've known Leslie for several years and have found her to be extremely knowledgeable and successful running digital ads! For those wanting to advertise their business on the internet, she is the "go to person" for that. Leslie is, and will continue to be my source for marketing online."
Vince Brown
Owner/ Trainer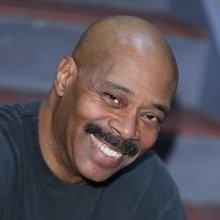 Interior Designer
"Leslie is a tremendous leader, highly professional and a very detail-oriented entrepreneur. Her knowledge of all things digital and the projects she runs should be highly noted. She is extremely personable and an asset to any company. I highly recommend Market Immersion's Google Ads for any business owner, entrepreneur, or organization."
Margie Welek Fagan
President, Margie Fagan Interiors

Business Owner
"Leslie is very talented and always leading the way with cutting-edge, out of the box thinking. She is the woman to talk to when it comes to understanding digital marketing, how and when to use Facebook and Google Ads. She is also friendly and easy to talk to!"
David Villines
Entrepreneur / Public Speaker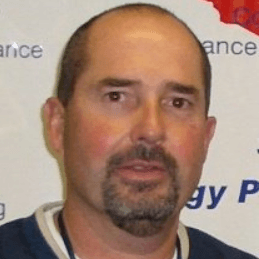 Google Ads = New Clients Now!
For a comprehensive quote and to learn what our Google Ads will do for your business;
Take the next step by clicking the button below!
I look forward to speaking with you soon.