Sometimes when you post a link to Facebook, you will run into this issue:
Image will not post to Facebook
Or the photo will not appear and other times the wrong image or thumbnail photo will appear.
This can happen when posting to Facebook with any link from any website or YouTube video.  No worries, there is an easy remedy.
The first this to do is go to developers.facebook.com.
There we will go to Tools at the top of the page.
Scroll down and on the left side of page go to URL debugger.
Enter the link or URL and click on debug.
Sometimes the photo you are looking for will not appear the first time, be patient and click on debug a few times and scroll down below, it will appear.
When the picture appears, i is ready.
Now go back to your Facebook page and enter the link again.
Write a clear and catchy message to entice viewers to read more.
Now publish and you are finished!
I hope this fixed your issue, image will not post to Facebook.
Please subscribe to my channel- I will continue posting other quick and easy fixes that many of us encounter.  Let me know if you have questions.
Marketing your business should be a pleasant experience, having remedies will keep you moving forward faster.
Don't be a stranger, please say hello!
My best,
Leslie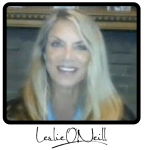 P.S.   Keep this link handy- this will take you directly to the debugger area- it will save you a few steps and a little time!   https://developers.facebook.com/tools/debug
P.S.S.  Part 2 is now available:  How to Ensure The Right Image Wil Appear For A Particular Post  
Category: Blog, Facebook business pages
Leslie is by nature entrepreneurial. When she was 21, she opened and operated a dance studio. In 1984, she became both a scuba instructor and a licensed pilot. In 1993, she earned multi-engine, instrument and commercial pilot's licenses. Her wish for others; "Remain true to yourself and never lose sight of your dreams. Make steps each day toward your goals, never give up; you will make it!" Current interests: scuba diving, golf, snow skiing, travel, cooking, gardening, reading, learning and sharing. Leslie truly enjoys exploring life's possibilities with others, and often recognizes skills in others that they did not know they possessed. She encourages everyone to follow their passions and live out their dreams. She greatly enjoys learning about and supporting others' plans and ideas.