Most entrepreneurs and solo-preneurs create their own images and designs, as it may be costly to hire a graphic designer for the small day-to-day projects. 
I highly recommend hiring Graphic Designers for other projects, as they are highly skilled and can really make you stand out like a rock-star.
The video I am sharing is for the small, quick and easy projects that you need to create in a hurry.
For example, there may be times when you need to create a round avatar for a photo or a logo; you can jump onto Pixlr and have it completed in less time than it would take to locate, contact,  explain and hire a graphic designer.   And at zero cost!
In the video below, I demonstrate while using Pixlr:
"how to create a round avatar"
for your advertising,promotional pieces or within the signature block of your email.
Using this free image editing software, you may easily create many other projects.
I use a combination of Picmonkey, Canva, and Pixlr, for smaller projects.  It makes it easy to assemble a professional looking graphic or photo in just a few minutes.
For larger projects I hire a graphic designer.
I hope this little tip helps. Let me know if you use it- I'd love to check it out!
Bye for now!
Leslie  : )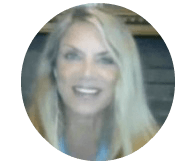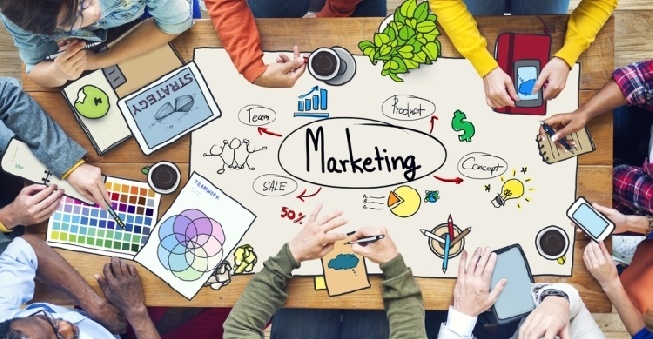 Your online presence has a direct impact on the success of your business.  
Marketing tools for small business will help to create:
Appealing ads

Professional interactive pages

Thousands of targeted followers

Impeccable communications with flawless client follow up. 
  Are you fully staffed with online marketing professionals?   
We wanted to share simple software solutions that will save your business, both time and money, appearing as if your
marketing staff is hard at work, even if it's only you!  
One thing for certain; entrepreneurs enjoy tools that enhance their workflow and automate their processes. 
This freedom allows time to focus on the many other important aspects of their business.    
The time and funds saved reflect on their profit margin.  
Every business owner deals with minor issues.  The key is in finding the best time and money saving solution.  
We have hundreds of solutions for every situation. 
Unless you specialize in this field,  finding these gaps on your own is similar to a plumber locating and fixing hidden leaks.
  You may or may not have a graphic artist on staff.  
Many business owners have to hire specialists on an as needed basis.
For a very nice and professional look, there is nothing better, faster or free, than Canva!  
Canva is an online graphic design platform, allows anyone to create professional designs.  
Use images they provide, your own,  or use a high-quality professional image or background for a minimal fee.  
How minimal?  Only one dollar!  
For a more customized look, I recommend uploading your own quality images, or use other images provided by Canva.
Canva provides short easy to follow tutorials to educate you along the way.  The pieces you will create would have  
otherwise cost hundreds.   All the dimension are set for you;  just select which platform you are making it for:  
Facebook posts, covers, ads, profile photo

Twitter posts, covers, profile photo

YouTube covers, profile photo

Pinterest posts, infographics 

Google Presentations

Wide skyscraper ads

Kindle book covers

Blog graphics

Instagram post 

Album covers 

Graphics 

Posters 

Ebooks

And more
 Photoshop was my go to graphic design software, now because of the speed and simplicity.
Therefore, Canva, Picmonkey and Pixlr are the new fav's.   
22 Social is an application for your Facebook business page. It allows you to create wonderful designs, unlike any other app
in the past.
For those, not wanting to maintain a website, 22 Social is a perfect solution.
You may create multiple robust pages, just as operational and beautiful as a website.
Design each application with different functions: images, videos, podcasts, coupons, contests, Hangouts, etc.
Automatic lead capture built into your Facebook page

Sell directly from your page without the need of a website

A viral way to brand and increase exposure

Host a Live Google Hangout for driving traffic on your page

Create an affiliate program with the click of a button.
Share each link anywhere on the web or promote it with a Facebook ad. For social media agencies or multiple business pages, you will want to check out Pro+.
22 Social offers live Google Hangouts, weekly, where they give live training and answer your questions on the spot, or just attend to watch, listen and learn. The value far exceeds the monthly fee. This app is the best available on Facebook, so far!
Get Response is an automated email response system that makes all your outgoing messages look fantastic on these devices:
computers

smartphones

tablets
Once set up, it works behind the scenes as you sleep. Using the web forms to create opt-ins is one of the easiest I have ever used.
I've tried many others before, Get Response is easier to use and looks more professional.
Turning new leads into customers has not been as simple with the built-in automated follow-up. Creating sales funnels are a
synch with their wide variety of beautifully colored professional templates.
They make it easy to customize your own, as well. When you need tech support, they are fabulous with 24/7, live support.
The delivery rates are great, with fewer bounces and overall, strong results.
I hope this information was helpful.
Please connect with us on our social sites or leave a comment below. We would love to read your comments!