Want to know…
"How To Rank on the First Page of Google?"
SEO (Search Engine Optimization) Google ranking, made simple with this free or paid plugin!
Every entrepreneur/ business owner wants to be in the first organic position on the first page of Google, right?
Well, that's impossible!  We simply can't all be first!
However, when you give Google the required information in the format the bots like, they will do their best to put you there!
There are no shortcuts only facts and know how.  When you know how to optimize your blog, your Google ranking will improve and help other search engines find you as well.
The following list will help you improve your site's visibility. There are many variables, with no guarantees. It largely depends on your competition, choice of keywords, keyword phrases, the frequency and placement of them. It's a balancing act. You don't want to use too many keywords (known as stuffing), yet using too few does not help either.
The number of times does your keywords/phrases appear on the website.
Is your blog properly formatted?
Is your content relevant to the keywords and phrases on your website?
How quickly are the pages loading on your site?
Are you updating your site regularly?
If you truly want to know How To Get on the First Page of Google, you will use all this information, and more.
Is your website mobile-friendly?  If not, or you're not certain, you may find out here.
Use Google Analytics to analyze your traffic sources and what words they used to find you.
Discover through GA (Google Analytics) what locations your viewers are searching from. If they within your demographics, great!  If not, use this data to tighten your wording/ search terms to obtain the desired result.
Meta tags and descriptions are a must!  
I discovered an amazing WordPress plug-in that will help you nail your SEO.  It walks you through each step, completing the SEO portion of your blog posts and pages to make the Google bots happy.

As shown below, the dots appear red in color, as you enter more robust words, the color turns to orange, and as you continue with the right quality & quantity of words, the color will turn to green.  

If you use too many filler words (I call fluff), the dots will remain red or yellow.  The instant you remove the fluff and add more meaningful words, the color immediately turns green. I love this function on SEO Yoast! It helps to understand how Google likes it, and it helps you learn quickly.

Backlinks also help your rankings.  Having a high ranking site link back to your site; whether you write a guest blog or the site authors include a link from their site to yours. This allows you to score big Google points, especially if that site has a huge fan base.
To earn extra Google points, find those in your niche to partner with that have website URL's ending in .org, .edu, or .gov.  Using back-links on these, provided the content is relevant and of good quality, will definitely improve your ranking.  
Always provide helpful information.
Upload nice images,  use keywords in the descriptions and meta-tags prior to adding them to your site.  
*WARNING* Never copy content from the internet. Use only original text, the bots will track it down. You may never know but your site will be dinged and suffer…big time! It's not worth it.
If you want to know how to get on the first page of Google, it will greatly benefit you to see the best methods of finding keywords, and more importantly, your keyword phrases. Here is a great video explanation with screen share.
It's important to know what search terms people used to find your site, Google Analytics gives you this information. GA is 100% free. Just set it up to your site and other social platforms, and monitor it frequently so you may make adjustments accordingly.
Use internal and external links. Where it was mentioned above to see the video explanation.  Internal links lead viewers to helpful posts & videos.
External links are when you partner with other powerful sites.  Be sure to check the box, (open in another browser), you always want to keep viewers from completely leaving your site whenever possible.
More specific terms are typically less competitive, but not always. This is why unusual niches are much easier to rank for.
There are ways to make a highly competitive topic or keywords, easier to rank depending on how you use the terms. Let's say you are a Plumber near North Kansas City, MO. The keyword "Plumber" is too competitive but the keyword phrase "Plumber in North Kansas City, MO" is much more specific, accurate, and likely to show up pretty quickly.
If that doesn't work, create a video with the same title, and publish it in your Google Plus Profile or Page with tags, it will surely show up right away!
Once you begin using these routines each time you create a blog post or a YouTube video, which reminds me, be sure to optimize all your videos! This is so powerful. If you don't know how; hit me up, I'm happy to help you rank higher on Google!
Check your ranking status by going to your Google browser:
1) Click the tiny 3 vertical dots on the top right of your browser.
2) Once you click the 3 vertical dots you'll see a drop-down menu open.


3) Click the 3rd line "New Incognito Window".
4) Type in keywords or phrases that people may use to search for your products or services (Do NOT type your company name). We are simulating a real live search. Using incognito will not remember you and previous searches.
Use keywords you think people will use to search for your product or services.
Also if your product has a specific name, don't use it.
Use general info that someone who doesn't know your name, your business name, nor the names of your products or services.
Count what position your company is. 1st page 10th position? 2nd page, 3rd position? 10th page?  Where are you?
Now apply the info above, and see how long it takes to get to the first page of Google, and perhaps even in 1st position (organic)!
Don't count this area. These are paid ads and no one counts them.

We are looking for "organic search" only.

Good luck!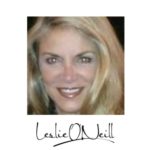 P.S. There are many more things we can do, let's conquer these first and then we'll include more tricks to put up your sleeve!
Category: Google, Google Analytics, Google Ranking, SEO
Leslie is by nature entrepreneurial. When she was 21, she opened and operated a dance studio. In 1984, she became both a scuba instructor and a licensed pilot. In 1993, she earned multi-engine, instrument and commercial pilot's licenses. Her wish for others; "Remain true to yourself and never lose sight of your dreams. Make steps each day toward your goals, never give up; you will make it!" Current interests: scuba diving, golf, snow skiing, travel, cooking, gardening, reading, learning and sharing. Leslie truly enjoys exploring life's possibilities with others, and often recognizes skills in others that they did not know they possessed. She encourages everyone to follow their passions and live out their dreams. She greatly enjoys learning about and supporting others' plans and ideas.