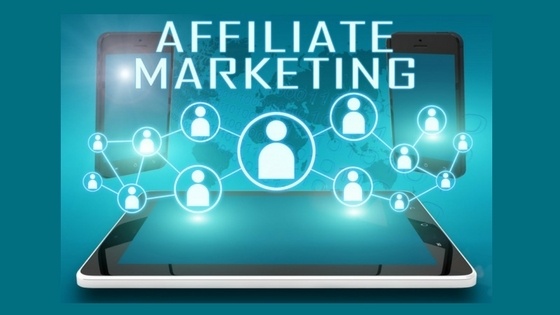 Finding affiliates to promote your product is easy when you have a good strategy.
As digital product creators, one challenge we face is locating affiliates to promote our products and or services.
If you don't have a massive list, finding affiliates to promote your product is an absolute must, unless you are prepared to spend thousands upon thousands in ad spend.
Before you begin searching for affiliates, it's very important to run trial promotions on your offers.  You will need to know that your offer converts prior to locating affiliates.  Otherwise, all efforts will be a waste of time. 
Give yourself plenty of time to work the bugs out, so to speak, as most highly successful affiliates will only give your product/service one chance.  If they will not convert into sales, you will lose these hard-earned affiliates.  They will stop promoting and most likely not return for future projects as their confidence has been shaken, especially if they paid for ads.
A good method of testing conversions is PPC traffic (Pay Per Click).  At a minimum, your conversion rate should be, 1– 3%. 
It's important to know your conversion rate, so you may tweak your copy and images until your conversion rate increases.  Remember, only change one thing at a time so you will know what needs to be fixed.   
Once your offer is converting; attracting and recruiting affiliates will be fairly simple once you know where to find them.
Each affiliate will be able to make money and will want to continue promoting other products or services with you.
Another bonus of having seasoned affiliates, yet not too common, the affiliate may offer suggestions for increasing your conversions. 
As your sales grow, new affiliates will be in contact.  This is a tight-knit industry, affiliates watch what others are doing and selling. When something is hot, everyone wants in!  As you see, it's all about conversions.  In time, this entire cycle becomes effortless.
There are many professional networks with hundreds of thousands of affiliates.  Once your product/service has been submitted and approved, it will be distributed about the Marketplace. 
The beauty of using well-established affiliate networks, the affiliates have instant trust as these networks excepted your product/service offer, and they pay over one billion to creators/vendors and affiliates.  The network pays your affiliates on time.  This is a great value, as you haven't established a solid reputation with the affiliates, not yet anyway.
Listing your products or services on solid platforms will allow you to attract and recruit affiliates. Although, simply listing your products or services is not quite enough; you'll want to a reach out to the affiliates and build your reputation just as you would on any social platform, only if you want to succeed.
How do I begin finding affiliates to promote my product?
First, it's good to know the different types of affiliates. 
The type you choose depends on your niche. For example, if your affiliates plan to promote to their gigantic email client list, they must be congruent with your niche. On the other hand, if they are using other methods of promoting, such as spending large sums of money on Pay Per Click traffic, whereas others have high authority sites (within your niche) with masses of free "organic" traffic that is pulled via the search engines.
You have many avenues and options available to you. There are much more types of traffic sources that affiliates use, such as purchasing ad space on media networks (media buys). 
Three Types of Affiliates
Pay Per Click

Organic

E-mail
Pay Per Click Affiliates
PPC affiliates tend to be the easiest to get, yet many times they are fickle, as they constantly track their ROI (return on investment), they tend to quickly and easily jump ship, moving on to the next higher converting offer…without notice!
Now, do you see why it's so important to increase your conversions before you recruit an affiliate?  They pretty much, buy search engine traffic; when people enter a keyword that is relative to your niche, their ad will pop up in the search results.
This is also how you may locate people to promote your product or service.  Search a few of your own keywords (relates to your niche).  What ads show up on the right side of the page?  Are their affiliates here promoting competitor offers?  Perhaps they will promote your offer to their list for a fee, or possibly a percentage of sales, just as an affiliate would. They may be willing to add a trackable banner offer on their site. The possibilities are endless, once you initiate conversations with each one you will learn of the many new opportunities that could make your sales go viral.
Organic Traffic/ Website Affiliates
Some affiliates purchase search engine traffic via PPC, while others have established sites in your niche that actually brings in a huge amount of organic traffic because of their online/offline SEO skills on their sites, "organic affiliates" are highly skilled, great to work with, and you will learn a lot if you have the opportunity to work together.
I'll bet your next question is, how do I find organic affiliates?  Use your list of keywords; the same list you will use to search for PPC affiliates.  This time, enter the same keywords and searching for website owners. Visit every site go to their contact page.  Send them a message explaining your offer, mention that is relevant to their site. Many owners will not be familiar with affiliate marketing, so be prepared to explain how lucrative it would be for them and for their audience.
Another idea is to search for review sites, find someone who has reviewed your competitor's product. If they are promoting your competitors, they may very well promote yours, as well. When contacting organic affiliates, make sure to explain how your offer will add value for their visitors.
E-mail Affiliates/ Joint Venture (JV) Partners
They may be the most difficult to get on board, yet they may also be the most lucrative. Email affiliates have a list to promote offers to. This is why many of the top email marketing affiliates will also be your competitors, like other product or service vendors. They have a client list of their own, and they may have an interest in promoting your offer to their list, as long as they make money, it's all the same to them.
If you can get them to promote, they have the ability to generate huge numbers of sales with one single e-mail.  Email affiliates can help you go viral, as many power affiliates are on each other's lists.  When other affiliates see what they are promoting, they will reach out and ask to promote you to their lists. You can see how a high-converting offer could quickly build momentum when more and more affiliates view the blast of e-mails. 
How do you find "List Owners"?
There are many ways to find affiliates, the kind that will spread the news and share your information.  The downside of this is they're not professional marketers and you'll spend much more time educating each person. This method will serve you better once you are hugely profitable and have more time.  In the meantime, you will want to move faster and partner with marketing pros.
The best way to find them, are the top two affiliate networks, Clickbank.com and JVZOO.com. Marketers
Once your offer is ready, your conversions are doing well, and you have set up a lucrative commission structure to offer them; finding affiliates is only the beginning.
You will need to prepare promotional items in advance.  This may include copy, graphic images, pre-written emails, and banner ads for your affiliates to distribute.
Partnering with Competitors
Often times smart marketer competitors will work together on non-competitive promotions. Each understands they will both double their audience. It is equally beneficial for them both.
How Should I Approach Affiliates
You usually only have one shot at contacting affiliates, so it's important to get it right the first time. First, make your e-mail personalized to the affiliate in question. Reference their site and start by telling them your offer is relevant and will deliver value to their visitors/customers. Please do not send out a "one size fits all" e-mail. Any potential affiliate receives dozens of e-mails like yours – you need to make it personalized if you want your offer to stand out.
Next, tell them why they will make money by promoting your offer – give them your overall conversion rate, details of any affiliates you already have on board and how successful they've been. Explain what is working especially well for you. Finally, close by giving them a call to action – tell them to either visit your affiliate page or e-mail you back for further information and a review copy of your product.
In Summary
1) Get a handle on your converts before contacting affiliates.
2) Set up an affiliate page, with conversion rate details at the top of your page.
3) Create a brief video explanation for this page, the best and fastest way for them to be more familiar and gain trust with you.
4) Send potential affiliates to this page, where they can learn more, include your HopLink info and any other resources for your affiliates to use.
5) Submit your offer to all affiliate directories in the "announcement" sections of affiliate forums. 
6) Once excepted and your affiliate page is live and you are listed in the directories, begin reaching out to the various affiliates of your choosing.
7) Start generating real sales.
Please keep in mind, affiliate recruitment, like sales, is a numbers game. It takes time to perfect your processes. Keep planning and tweaking to gain gradual momentum.  If you make a decision to stay in the game, learn all that you can and apply along the way.
Your conversions will go higher, as you begin finding affiliates to promote your product and slowly build solid business relationships,  affiliates,  your life and your business will never be the same!
Please keep me posted!  I'd love to hear all about your progress.
Leslie   😉
P.S.  Locating affiliates, of course, comes after you have selected the program you will use to provide your affiliates with promotional materials and track their commissions.  Once your promotional materials, emails and banner ads are ready, it's time to invite the affiliates in!   😉 
Category: Affiliate Marketing
Leslie is by nature entrepreneurial. When she was 21, she opened and operated a dance studio. In 1984, she became both a scuba instructor and a licensed pilot. In 1993, she earned multi-engine, instrument and commercial pilot's licenses. Her wish for others; "Remain true to yourself and never lose sight of your dreams. Make steps each day toward your goals, never give up; you will make it!" Current interests: scuba diving, golf, snow skiing, travel, cooking, gardening, reading, learning and sharing. Leslie truly enjoys exploring life's possibilities with others, and often recognizes skills in others that they did not know they possessed. She encourages everyone to follow their passions and live out their dreams. She greatly enjoys learning about and supporting others' plans and ideas.